Biography
Since the start in 2003 Trummor & Orgel have released six instrumental full-length albums, they have worked musically with, among others, Ebbot Lundberg (The Soundtrack of Our Lives), Magnus Carlson (Weeping Willows) and Peter Morén (Peter, Bjorn and John), featured music in several TV shows and movies, received a Swedish Grammy nomination in the Jazz category, composed the score for a silent movie – but most importantly, built a reputation as being a brilliant and mind-blowing live act through their several hundreds of acclaimed live shows in Scandinavia and parts of Europe. Trummor & Orgel is Anders Ljunggren (organ) and Staffan Ljunggren (drums).
The past years gave been both productive and fantastic for the acclaimed instrumental duo Trummor & Orgel (Swedish for Drums and Organ). Apart from an album release in 2013, which has been praised by many as their best album so far, they have managed to tour Scandinavia and parts of Europe and released a "visual live album" exclusively on Youtube – a recorded live concert synchronized with the art films that were used as backdrop on the long tour.
Now the journey continues with the mini-album Hopes and dreams, this time featuring the eminent string ensemble Stockholm Strings. The result is yet another surprising development of Trummor & Orgel's ever-expanding musical universe. What has become the band's idiom ­– the playfulness, the dynamic groove, the melodic presence ­– is this time forged together by an organic beat and airy strings, leaving them with their biggest sound ever. One can even claim that Trummor & Orgel's mix of pop, psychedelia, electronica and jazz has never sounded more unique.
But how did this phenomenon of the modern/old world come to be? In 2003 the two brothers started to play out to friends as a side project after former bassist Anders picked up the Hammond organ rather quickly and wanted to perform. Yet it wasn't until 2005 that they started to rehearse properly and recorded two demo CDs which found their way to Swedish svengali Fredrik Ekander, previously at Sony. Ekander quickly picked them up as the first band for his fledgling Cosmos label, for whom they debuted with second album, Reflections From A Watery World (2007), after their self-titled debut was released on trendy clothing label company Nitty Gritty's tie in label.Reflections From A Watery World was produced by Ebbot Lundberg, vocalist with cult Swedish band Soundtrack Of Our Lives, who also sung on the single, "Tomorrow Will Tell" – which later appeared on the soundtrack of Mans Herngren's 2008 film, Allt Flyter (Everything Flows). T&O's profile continued to grow through 2009 with intensified collaboration with Lundberg, who joined in on many shows, successful tours of Scandinavia and a whole host of television and radio performances. T&O even composed a score for Jean Epstein's Fall Of The House Of Usher which was performed live at Stockholm's Cinemateket to both public and critical acclaim.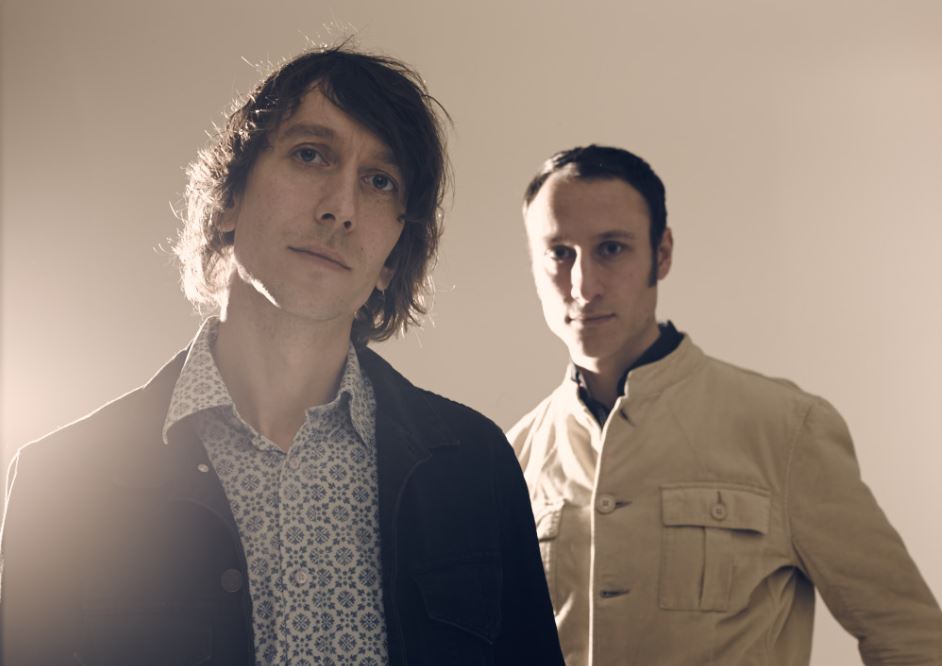 Following on from the spy-film inspired EP, Thunderball Sessions (2009) – which featured collaborations with legendary pop jazz vocalist Magnus Carlson from Weeping Willows – their third (self-produced) full-length albumVisions was released in 2009, receiving a Swedish Grammy (Grammis) nomination in the jazz category. After having recorded the past three albums in renowned Cosmos Studios in Stockholm, their fourth album Out of Boundswas the result of recording and producing in T&O's own studio in Uppsala. The album was released on Introspection/Tri-Sound in 2011 and got great reviews, and further increased the band's national popularity and paved way for a series of festival appearances which cemented T&O's reputation as a brilliant live act. The song "Letters in red and blue" even found its way to the Hollywood production Alex Cross in 2012.
During the work with their fifth album, renowned guitarist and singer Peter Morén from hit-making pop act Peter, Bjorn and John was invited to co-write. The cooperation clearly pushed the sound towards the pop regime, and also resulted in Departure/Arrival becoming their most embraced album when it was released on Introspection in 2013. The following one and a half years took the band to five countries, playing some forty gigs, and they started to work intensely with visuals producer Mats Nordqvist who was asked to compose art films for the concert as living backdrop to the show. The band was also prized at different occasions for the contribution to music life in Sweden, and in their home town of Uppsala in particular.
Now the mini-album Hopes and dreams is released, after having been produced by the duo itself. It is released as 10″, CD and digitally through Introspection and Cosmos Music. No one knows what the future holds, but there is no reason to expect less than that T&O continues their journey to create music that are without limits or boundaries.
March 2015